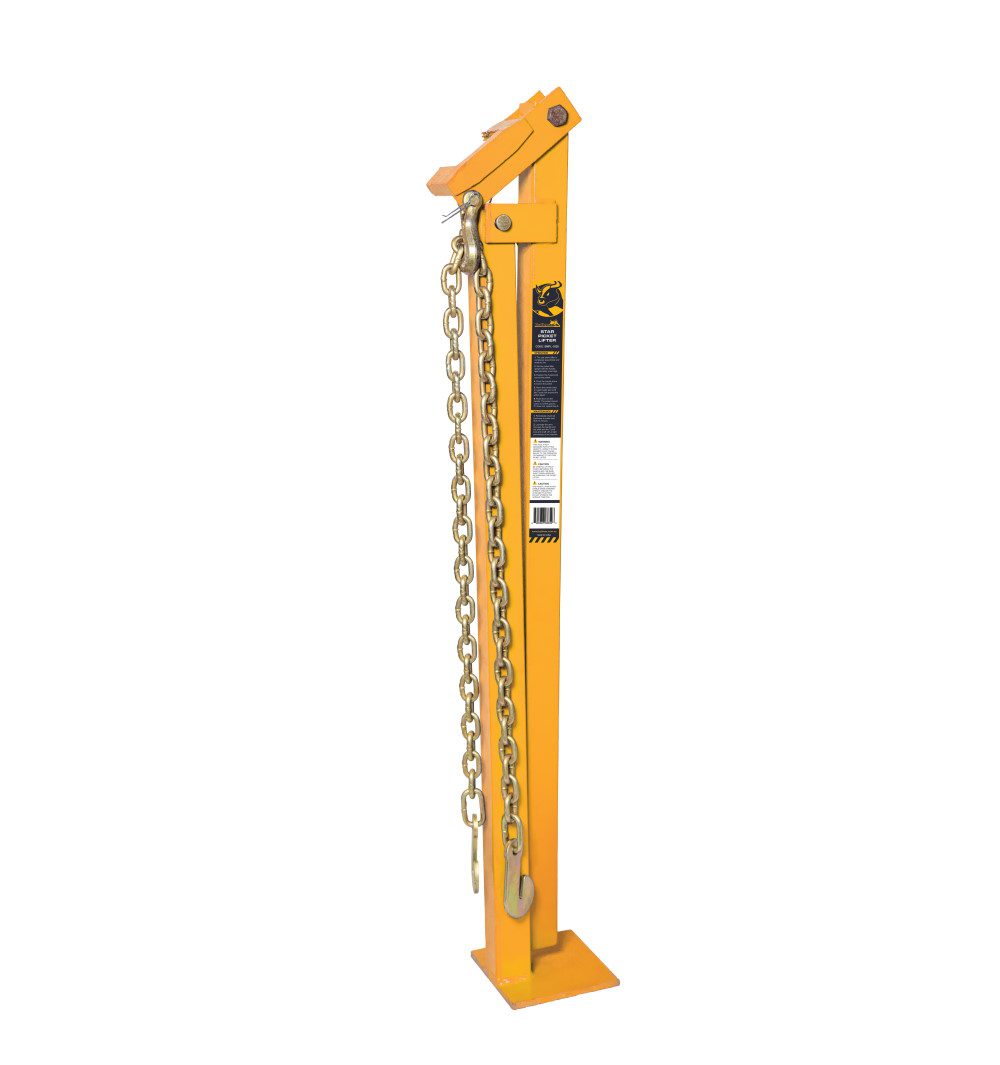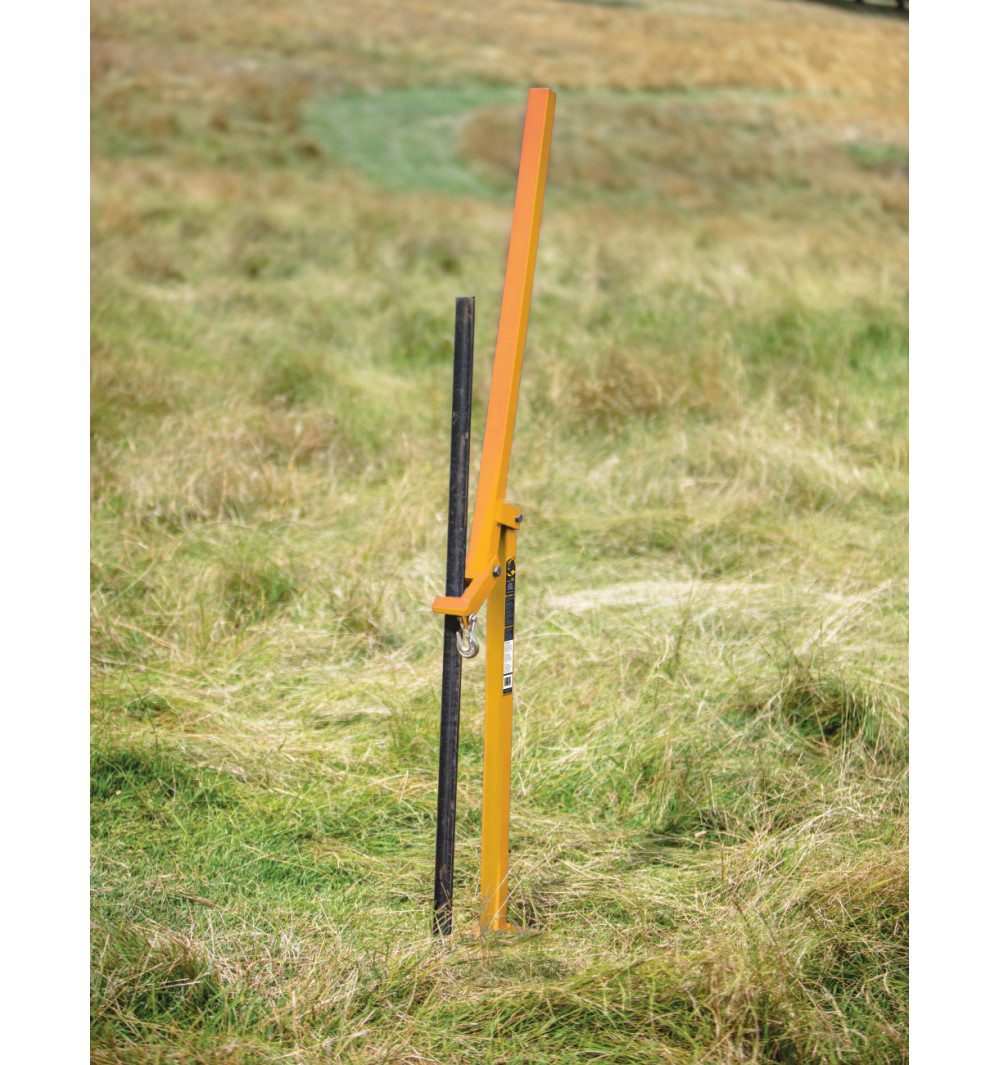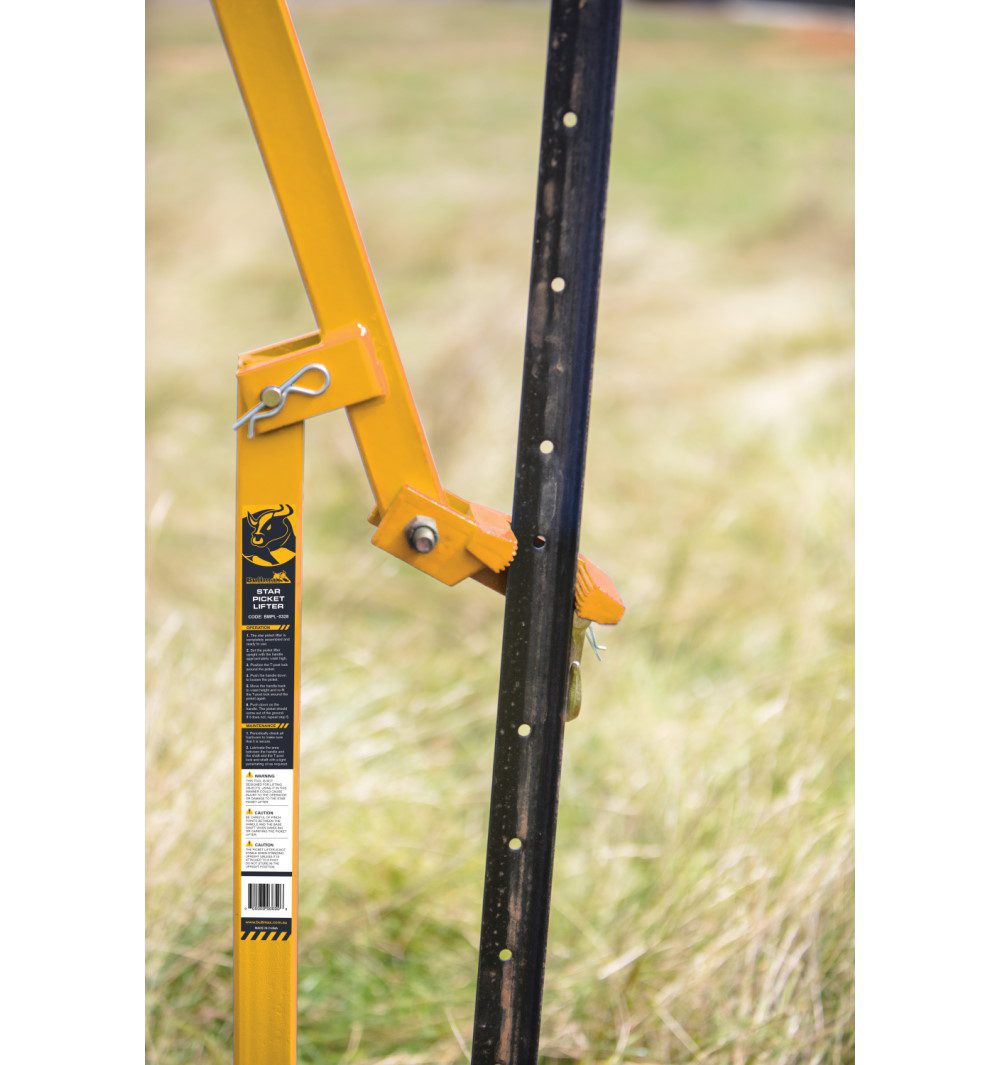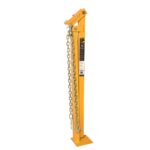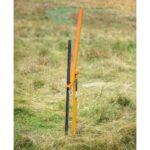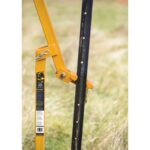 Star Picket Lifter
$165.00
Description
Star picket lifters are used for the removal of star pickets, posts and rods from the ground, whether they are from an existing fence, a temporary fence or clearing a paddock of an old disused fence line.
The use of a star picket lifter, will ensure that pickets and posts don't get damaged and can be re-used.
The gripping teeth on the picket lifter grip the picket or post and the handle gives excellent leverage for the removal of the pickets.
The Bullmax Star Picket Lifter is powder coated, easy to use at a weight of only 9kgs and comes with a bonus chain.
The addition of a bonus chain on the Bullmax star picket lifter gives the puller the versatility of being able to pull broken pickets, posts or rods from the ground, by attaching/hooking the chain to a connection point.
Whether a fencing contractor, farmer or handyman, a Bullmax star picket puller will save your back and make removing star pickets a breeze.