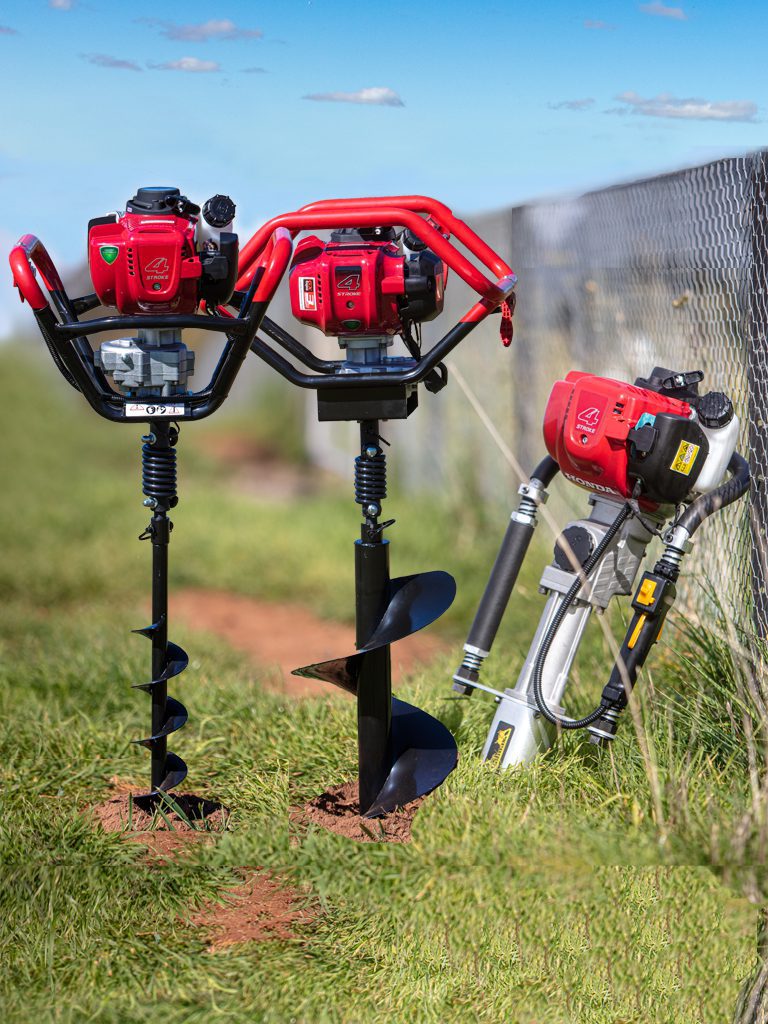 Built To Perform, Not To A Price
At Bullmax, we pride ourselves on keeping prices competitive. Our aim is to build machines that are strong and reliable without sacrificing quality. Here's how we build tough machines that work as hard as you do.
Find a prototype
After deciding there's a need for a machine in Australia, we source a quality product from our network of suppliers.
Exhaustive testing
The product goes to work, hard work. It's tested by farmers and tradesmen under tough Australian conditions in real work situations.
Refining the machine
Any weak points uncovered during testing are re-designed to a higher specification, or replaced with quality components.
More testing and modification
We continue working with Australian farmers and tradesmen to make our machines more practical, ergonomically operational and functional.
Honda approval
All our products displaying the powered by Honda logo and the Honda Australia approved symbol have been tested by Honda Australia. They have passed the Honda testing process, and are approved to display these symbols.
The machine is christened a Bullmax
When we're 100% satisfied with the machine's performance and durability, we proudly add it to the Bullmax catalogue.
With Bullmax, There Is No Compromise
When purchasing a work machine, we often sacrifice performance or durability of a machine for a cheaper price. However, purchasing a second-rate product costs both productivity, time and money in the long term.
Compromise doesn't sit well with the team at Bullmax. We found a more affordable way to put quality machines in the hands of Australians. We paired local design and testing with the best of international manufacturing to construct our tough collection of machines.
With over 20 years' experience working and sourcing goods overseas, Bullmax has built strong relationships with top-tier manufacturers. We are able to negotiate a great price with our buying power. Although you can find cheaper equipment for sale in Australia, you won't find machines that are more functional or economical in the long-term.
So now Australian farmers and tradesman can have performance, durability and affordability in the one machine. Make your next work mate a Bullmax.