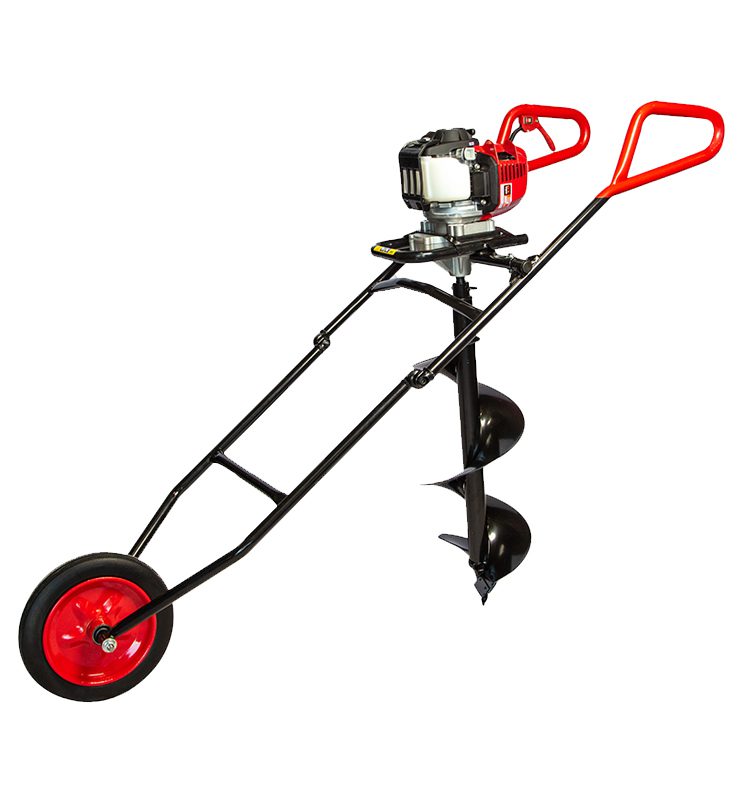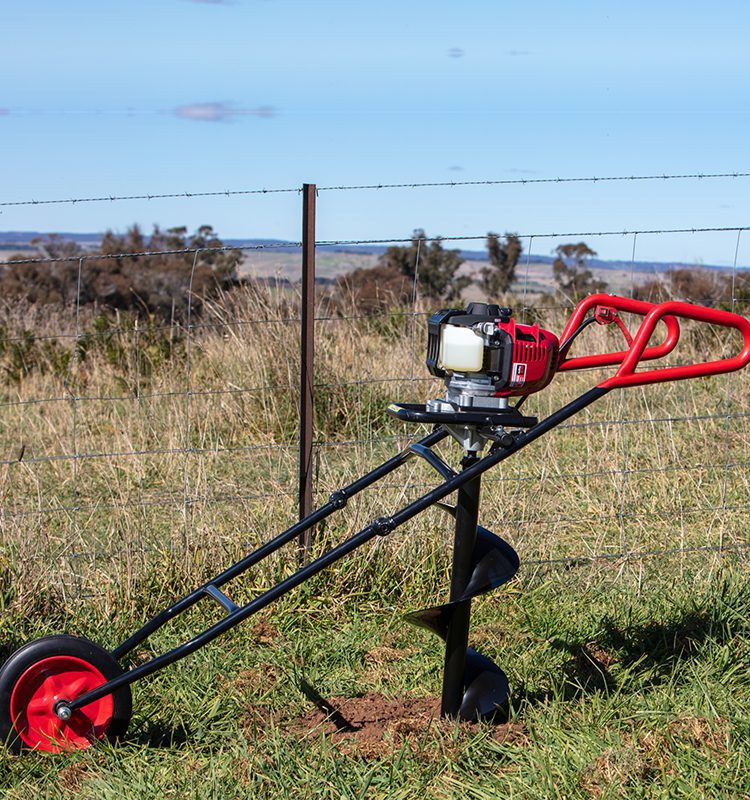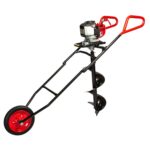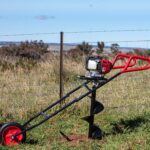 One Man Wheeled Earth Auger – Honda Engine
$1,595.00
This Bullmax earth auger is designed to be operated by one person and has been engineered for professional and domestic use. Powered by the Honda GX35 engine that drives the Bullmax commercial quality gearbox. The frame has been ergonomically designed featuring rounded surfaces, with no protruding parts, a throttle trigger that turns off as soon as it is released and an ignition kill switch.
This machine is the complete package with the following accessories included:
250mm x 800mm auger drill.
Cushioning spring with shear bolts.
Auger drill– Features a drill tip for starting the pilot hole and is fitted with replaceable tungsten tip hardened blades. When the blades wear out, you simply replace the blades and not the complete auger drill.
Cushioning spring – designed for comfort and safety. The cushioning spring connects between the gearbox output shaft and the auger drill or extension bar. The spring continually tightens and retracts to take away some of the vibrations and jarring that occurs when using a handheld earth auger. The mounting bolts of the spring are "shear bolts" that are designed to break if the auger drill hits a rock or tree root that could cause the machine to stop abruptly.
Honda Australia has tested this machine and it has passed all of Honda Australia's testing procedures. The Bullmax one man auger is certified by Honda Australia and comes with a 3 year Honda Australia engine warranty.
Bullmax warranty – Frame and drivetrain come with a 12 month warranty.
Description
Powered by Honda GX50 4 stroke engine 47.9cc

Rated power 1.47KW @ 7,000 RPM

Portable frame with wheel, ease of movement between drilling

Requires only one operator but does the job of a two man standard earth auger

Foldable frame for convenient transport and storage

Heavy duty gearbox, engineered for commercial use

Auger speed 200 RPM @ engine speed of 6,000 RPM

Replacement cutting bladeswith hardened tungsten tip

250mm drill size x 800mm depth

Impact cushioning spring

Shear bolts; for safety

Engine, gearbox, frame & wheel GW 20kg

Designed and Assembled in Australia

Certified by Honda Australia, Honda 3 year warranty

Bullmax one year warranty for Auger, Frame, Gearbox and Attachments